Working with a tough weave is, simply put, tough. Plus it involves years of training and intricate understanding of the complex craft. But for Amit and Richard, it was years of passion and learning of the shibori craft that gave rise to their latest collection — Shiro-Haiiro (Japanese for black-grey).
Incidentally, this collection sees a unique wedding —that of a Japanese form of design with khadi silk. And no, the two designers didn't want to create some sort of a friendly atmosphere between the two nations with the same. "It is true that we have a lot of clients in Japan and it is also true that Japan love Indian fabrics but our reasons to create this line were different," says Amit.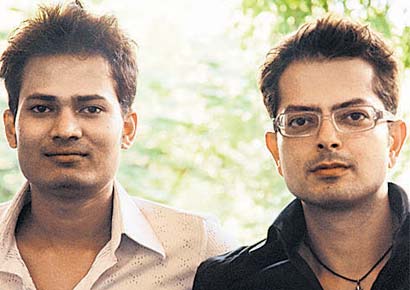 The duo has been working on handwoven textiles for the long time and with that they've explore various heritages and cultures around the world. So it was only natural that they decided to bring two ideas together. "People think shibori is just one form of handiwork; we wanted to showcase the various ways one can showcase shibori and given that we work a lot with handloom, we chose the khadi silk as the base for the collection," adds the designer.
The two were only creating scarves earlier and stayed away from retailing and fashion shows as much as possible. "We showcased our collection at Lakmé Fashion Week under the GenNext category in 2006. It has been a really long time. But now, it's time that we explored the retail market and Bangalore is going to see our collection for the first time," Amit says.
To take something from the Shiro-Haiiro collection back home, one has to understand the intricacy behind the works. "Every single garment is worked on by hand; there is no other way. So it takes a long time to put it together. Right now, Richard and I are the main karigars; we do have helpers as well but even so, it is extremely difficult to create every garment because you have to stick to the rules.
From cutting the pattern to ironing out the creases to ensure the work sits properly, it's arduous. I just hope that the person who buys one such garment can relate to the handiwork," says Amit.
A woman who is wicked and bold at heart would be the ideal Shiro-Haiiro customer, but Amit says they didn't have a specific silhouette in mind when they were creating the line. "The collection comes in various shapes and sizes but I'd say any woman who doesn't mind playing with colours and patterns would carry our clothes best," he adds.
But the designer asserts that their clothes should flatter any woman and not take away her individuality. In fact, the silhouettes have been created in such a manner that they're all fluid. "You can dress it up or down, the way you like," says Amit.
The collection is currently on display at Collage on Wood Street.