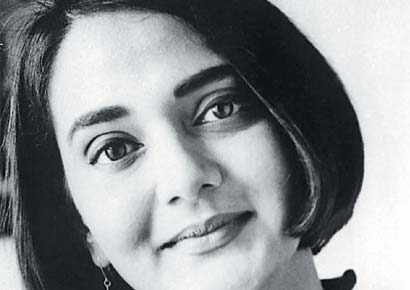 Your line Taika is based on eco-friendly fabrics. What was the idea behind its design?
I have always used natural fabrics and I only work with fabrics that breathe. Taika therefore has been synonymous with the use of handloom and eco friendly fabrics right since its inception 20 years ago. The concept was incorporated because these fabrics are not only indigenous to India, but also encourage and sustain the handloom industry, which is spread out in remote villages in Central and Eastern India.
What have been some of your inspirations for Taika?
Nature and all its elements — wind, earth, fire and air have always been a constant source of inspiration I am also influenced by old arts and crafts from all over the world, including tribal and aboriginal art.

Fashion now is increasingly becoming environment conscious. Are the costs higher when designing such lines?
Not really, unless a collection is completely based on pure linens and organic fabrics, which are very expensive. However, only the discerning few appreciate linen over man made fibre, which does not crush and costs ten times less.

Taika encompasses Indian and western designs. What are some of the key pieces of your collection?
In Indian wear, my focus at the moment is on calf skimming anarkalis, bias and empire line voluminous kurtas with churidars. These designs have come, because I have been inspired by Persian, central Asian and mughal influences. Burnished antique gold flirting with chanderis in ivories, aquas, watermelons and black have also found their place in my creations.

A fashion tip that you believe in?
Keep it simple! Wear fabrics that breathe and evolve your own signature style by adapting the trends to suit you, instead of following them blindly.
Taika is available at Collage, Bangalore.